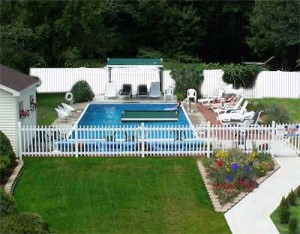 Enjoy a refreshing swim or relax by our pool located in a private area for your quiet enjoyment.  We also have a picnic area complete with tables with umbrellas and gas grill offering you an outdoor dining option. We do not have a playground or a parking area that accommodates outside play for young travelers.
At the Footbridge North Hotel, you are within walking distance of several small stores, local restaurants with a coastal and international flare, and the Wells Center Shopping Plaza.
With a trolley stop located a few steps away from our front door, take advantage of our trolley system to take you to the beach, sightseeing or shopping so that you can relax and enjoy the sights without the hassle of driving. The new trolley system called the Shoreline Explorer allows you to connect with trollies from York Beach up to Kennebunk, stopping at some beaches and many other stops along the trolley route.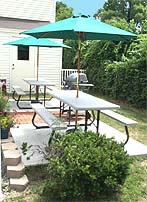 Please refer to an individual unit for a list of the amenities offered.
Google+